---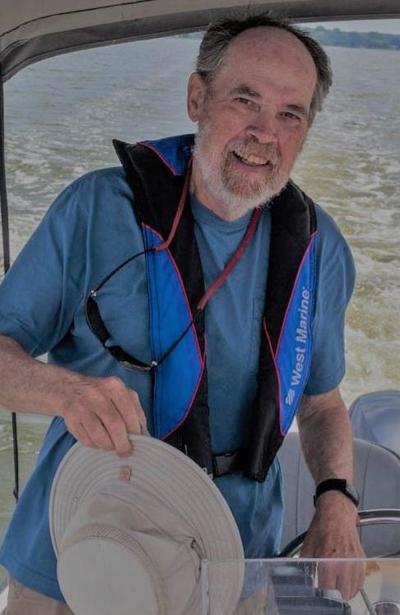 In honor of former Commissioner Peter Dunbar and his wife Nancy Wilson, there will be a park bench dedication at Talbot County's Oxford Conservation Park on June 14, 2021 at 11 am. Town and County officials will join Peter's family for the dedication and friends are welcome to participate. 
---
The Commissioners of Oxford have established the R Gordon Graves Community Service Scholarship Program, in honor of former Commissioner Gordon Graves, open to all Talbot County Students pursuing post high school education, college or vocational. The chosen applicant/s will receive award/s of $500 to be used towards books and supplies for their post high school education.
More information and the student application form can be found at this link:
 R GORDON GRAVES COMMUNITY SERVICES SCHOLARSHIP
Citizens and businesses wishing to make contributions to the fund in honor of Gordon, should address their check to the Town of Oxford and note in the Memo:  Graves Scholarship Fund. Donations can be mailed to PO Box 339, Oxford, MD 21654 or dropped off at the town office.  
---
Governor Hogan has announced that effective tomorrow, May 15, 2021, MASKS are no longer required in restaurants or businesses. Please be considerate of businesses and residents who are still taking precautions. Social distancing and masks are still recommended by the CDC for non-vaccinated persons.
Scroll down for the most recent COVID VACCINE updates… further town info can be found at: COVID-19 / Corona Virus Information
For the most recent Notices of Public Hearings: Notice of Public Hearings
Other town news and information can be found below and at: News, Calendar and Town Information
Information regarding Oxford's Economic Development efforts can be found here: Oxford Economic Development
---
TOWN OF OXFORD PUBLIC NOTICE OF 2021 ELECTION
 There will be an ELECTION in the Town of Oxford to fill the expired term of one COMMISSIONER for a three-year term of office, to be held on June 15, 2021.
IMPORTANT DATES
You may file for candidacy by requesting an application to townoffice@goeaston.net.  The deadline for registering as a candidate for office is May 17, 2021.
Registration to vote in the election must be made by May 18, 2021.  If you are registered, or have registered with the Talbot County Election Board by this date, you are registered to vote in this election.
With the health concerns of COVID-19 and the risk to vulnerable populations, ABSENTEE VOTING is available to all citizens.  A qualified voter desiring to vote in the upcoming election as an ABSENTEE VOTER must make an application in writing to the Supervisor of Elections for an absentee ballot no later than June 7, 2021.  ABSENTEE VOTER applications can be requested by email to townoffice@goeaston.net or the application can be downloaded here: 2021 application for absentee ballot and returned by email to townoffice@goeaston.net, US Mail to PO Box 339, Oxford, MD  21654, or by placing in the Town Office Drop Box at 101 Market Street. Immediately following approval of the Election Board, the Absentee Ballot, with complete instruction, will be mailed to the voter.
ABSENTEE BALLOTS must be returned to the Town Office no later than Election Day, June 15, 2021 by the close of business – 4 p.m.
ELECTION DAY IS TUESDAY, JUNE 15, 2021, FROM 2 PM TO 7 PM, and in person voting will be held at the COMMUNITY SERVICES BUILDING, 101 MARKET STREET, OXFORD, MD.
Due to COVID-19, Face Coverings and Social Distancing is recommended for in person voting.  Signs will be posted directing voters through the process.  Please follow all instructions as provided.
 QUALIFICATIONS FOR VOTERS
Must be a citizen of the United States; is at least 18 years of age; has resided in the corporate limits of the Town for thirty (30) days next preceding any Town election; and is registered to vote in accordance with the provisions of the Charter.
All questions should be direction to the Town Manager, Cheryl Lewis at 410-226-5122 or oxfordclerk@goeaston.net.  Town of Oxford, PO Box 339, Oxford, MD  21654
---
May 15, 2021 – Governor Hogan has lifted the requirement to wear masks in most settings throughout the state. Masks are still required on public transportation, in medical settings and in schools. 
You will still find many locations that are opting to continue COVID precautions. 
It is up to the individual businesses and organizations to determine the need for masks and social distancing. Please respect their requirements as they legally have the right to ask you to wear shoes, shirts and yes, masks, if they so choose. 
VACCINES ARE READILY AVAILABLE TO PEOPLE OVER THE AGE OF 16.
Vaccine Locations for Talbot County Residents
---
New to Oxford? 
NEW!  Text to 911 is now available for Emergencies  Talbot County Emergency Services has just announced that in an Emergency when you cannot make an audio call, you can now Text a message to 911. (This service has been set up with the following carriers: AT&T, Sprint, T-Mobile, and Verizon.) 
---
ANNUAL DRINKING WATER QUALITY REPORT
The Town of Oxford is pleased to have available this year's annual drinking water report. This report is designed to inform you of the quality of water and services that the town delivers to you every day.
If you live in Oxford's service area, but do not receive a water bill, please pick up a copy of this 2019 drinking water quality report at the Oxford Town Office or download here.
Complete copies of all ordinances, meeting minutes, maps, and other town records are maintained in the Oxford Town Office. This website, and the partial records shown on this website, are provided as a convenience only. This website is not a repository of official public records of the Town of Oxford.